SCOPE OF SERVICES
Nova Hospital Ltd. Hospital (Best patient care facilities in Lucknow hospital) is the only ultra-modern super-specialty hospital in the state of Uttar Pradesh, which is totally committed to providing state-of-art facilities for the comprehensive management of diseases under one roof. The main objective of this hospital is to provide a cost-effective standard of health care. We provide the Best doctor in Lucknow.
Nova Hospital Ltd. in Lucknow is the best hospital in Lucknow with a capacity of 100 beds is established in years 2004, and comprises six stories with a total covered area of more than 30,000 sq. ft. A friendly but modern reception, an emergency and daycare area with (4 + 3) beds and a 4 O.T.,12 consultation chambers, and an intricately carved outpatient- waiting area on a centrally air-conditioned ground floor are the hallmark of this hospital. Super Deluxe/Deluxe, Private and Semi-private wards and well-illuminated spacious air-conditioned Economy wards are located on 1st, 2nd & 4th floor. Nova Hospital is located in Gomti Nagar Lucknow. This Hospital Provides the Best patient care facilities in Lucknow.
Blood Bank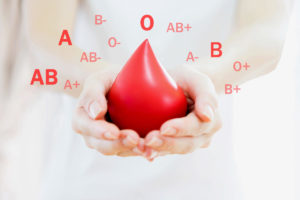 Nova is among those few hospitals in Lucknow which have there own blood bank, we prevent blood donated by people in a highly hygienic environment so it can be safely use later when it requires.
Nova Hospital is in the heart of the city, the city of Nawabs. This multispecialty hospital is a 100 bedded hospital with best-in-class health care services and facilities. Nova is the best hospital in Lucknow when it comes to providing services in reasonable figures and affordable by every class in society.


Varicose Veins often known as varicoses or varicosities, occurs when your veins become enlarged, swollen, dilated and overfilled with blood. They typically appear raised in reddish or bluish color.
Very good experience with nova hospital n the staff was very cooperative. Nice management. Just today my wife discharged from the hospital after c section. All the routine staff were very punctual about their duties. Supervision is very good. Cleanliness and hygiene are maintained. The nursing staffs were too good.
Wonderful hospital for patients in this era. Top rated hospital also. Dr Shashank Dixit not only doctor, he is just like a God.
All the doctors nurses and staff at Nova Hospital were wonderful, kind and understanding. I could not have had better service and care if I had paid to go private.
Very good services and 24*7services are available. Doctors are very cooperative.