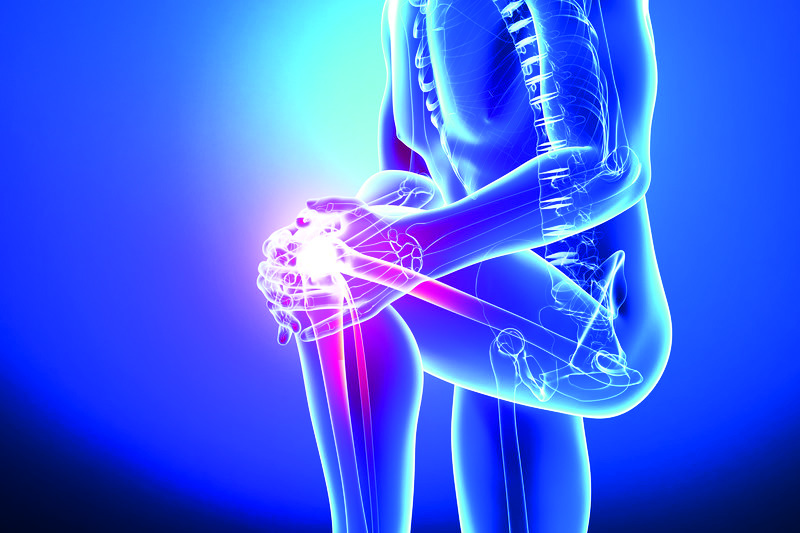 Nova Hospital ltd. offers comprehensive care for several Orthopaedic condition including knee, hip, and joint problems. Sports Medicine, Paediatric orthopaedic services, arthritis Diagnosis to Treatment and Pain Management. We focus on providing the highest level of patient care with professional expertise for early mobilization and have taken orthopedic Treatment in Lucknow
Total Knee Replacement Surgery:
If a patient's knee is sternly damaged by arthritis or because of any injury, it may be difficult for them to perform everyday activities, such as climbing stairs or walking. After a period, they may even begin to feel pain while sitting or lying down. When non-surgical treatments like use of walking supports and medications prove no longer to be helpful, the doctor may advise the patient to undergo a total knee replacement surgery. It is a safe procedure that helps in pain relief, corrects leg deformity and helps the patient resume normal activities.
Joint Replacement Surgery:
The prosthesis is usually made from metal, ceramic or plastic. It easily replicates the movement of a healthy joint. Joint replacement surgery is performed on knee, hip, wrist, ankle, elbow and shoulder. The most commonly performed ones include hip and knee replacements.
Some conditions can lead to joint pain and disability and cause patients to think about undergoing a joint replacement surgery. In many cases, damage to the cartilage causes joint pain. This damage can be either from arthritis, fracture, or any other condition. When non-surgical treatments like medication, change in lifestyle and physical therapy do not offer any relief in the condition, the doctor may recommend joint replacement surgery.
Before the surgery, the doctor will explain the patient about potential risks and complications of total joint replacement, including those related to the surgery itself and those that can occur after the surgery. Joint replacement surgery takes a few hours. During the surgery, the damaged or injured cartilage and bone is detached from the joint and substituted with prosthetic components made of ceramic, plastic, or metal. The prosthesis works like a normal joint and mimics its shape and movement.
Regular exercise is an important part of the recovery process. The doctor or physical therapist will provide the patient with specific exercises to help restore movement and strengthen the joint.
Hip Replacement Surgery:
Total hip replacement surgery intends to relieve hip pain and increase its function by resurfacing the bones that meet at the hip joint. The surgeon removes the femoral head and replaces it with prosthesis. This prosthetic femur head is in a shape of a ball and fits seamlessly into the rounded cup prosthesis that becomes the new socket of the pelvis.
If the hip is damaged by fracture, arthritis, or any other condition, performing common activities like walking or getting in and out of a chair or bed may be painful and problematic for the patient. The hip may be stiff, and it may be hard to perform simple tasks like putting on shoes and socks. The patient may even not find comfort while resting. When changes in lifestyle, everyday activities, medications and walking support do not help in making the condition better, the doctor may recommend a hip replacement surgery. It is a safe surgery that effectively helps the patient by relieving pain, helping them to get back to normal, increasing motion and enjoying everyday activities.
Arthritis
Osteoporosis
Spondylitis