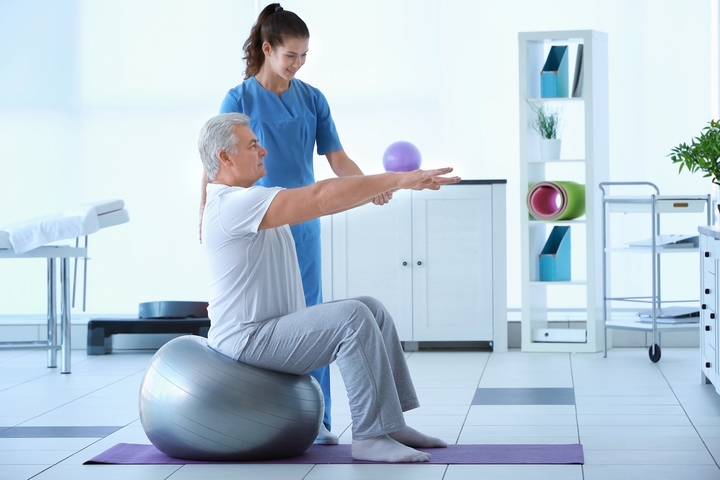 Physical therapy attempts to address the illnesses, or injuries that limit a person's abilities to move and perform functional activities in their daily lives. PTs use an individual's history and physical examination to arrive at a diagnosis and establish a management plan and, when necessary, incorporate the results of laboratory and imaging studies like X-rays, CT-scan, or MRI findings. Electrodiagnostic testing (e.g., electromyograms and nerve conduction velocity testing) may also be used. PT management commonly includes prescription of or assistance with specific exercises, manual therapy and manipulation, mechanical devices such as traction, education, physical agents which includes heat, cold, electricity, sound waves, radiation, assistive devices, prostheses, orthoses and other interventions.Best doctor in lucknow.
Best super speciality /Private hospital in lucknow we provide are:
Physiotherapy in Orthopaedics
Physiotherapy in Geriatrics.
Neurological rehabilitation
Physiotherapy in Obstetrics and Gynaecology.
Pain Management.
Physiotherapy in Sports injuries.
Physiotherapy in Dermatology.
Facilities available at Hospital in gomati nagar lucknow in Physiotherapy department are-
Moist Hot Packs.
Paraffin Wax Bath.
Infra-red Ray therapy.
Short-wave diathermy.
Long-wave diathermy.
Ultrasound therapy and Phonophorosis.
Electronic Cervical and Lumbar Traction.
Cold compression Therapy.
TENS (Transcutaneous Electrical Nerve Stimulation).
Ultra-reiz currents (S.I. Joint dysfunction's).
Gait analysis and gait training.